Wentworth Health Partners
Scope of Service
Wentworth Health Partners (WHP) provides the greater Strafford County, and part of Rockingham County, with over 240 physicians (M.D./D.O.), nurse practitioners (N.P.), physician assistants (P.A.), and dentists within 10 family practice offices, an internal medicine office, two prompt care locations, a dental office, behavioral health and mental health offices, and 31 specialty care practices. Practices are located in Dover and the surrounding towns of Barrington, Durham, Lee, Newmarket, Portsmouth, and Somersworth, New Hampshire, as well as in South Berwick, Maine.
Specialties provided within our office practice locations include: bariatric surgery, cardiology, vascular surgery, dental care, diabetes services, endocrinology, genetic counseling, general surgery, obstetrics, gynecology and infertility, hospitalist medicine, infectious disease, integrative therapies, international travel medicine, mental health/behavioral health services, otolaryngology, neurology, palliative care, plastic surgery, pulmonology, rheumatology, anesthesia, and pain. Specialties provided at non-WHP practice locations by embedded WHP providers include: general surgery at Seacoast General Surgery; gynecology/oncology surgery and medical oncology at The Seacoast Cancer Center; thoracic surgery and chest clinic at The Seacoast Cancer Center; otolaryngology at Northeast ENT; physiatry at Seacoast Physiatry; urology at Manchester Urology Associates at Dover; and wound healing at the Wound Healing Institute and Hyperbaric Oxygen Center.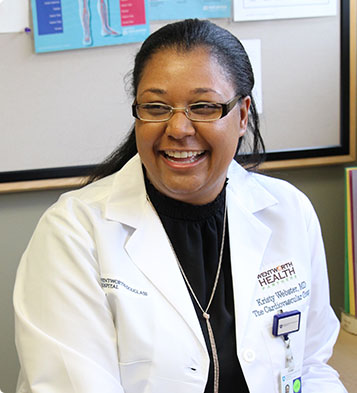 Provider Benefits
Relocation Assistance
Quality Bonuses
Realistic WRVU Targets
Sign on Bonuses
Competitive Compensation
J1 Visa Program (Conrad Waiver)
Wentworth-Douglass is a proud participant in the Conrad Waiver program each year. Dover, New Hampshire qualifies as an underserved community. Each year the State of New Hampshire has 21 waivers. Consistently over the last five years, Wentworth-Douglass has utilized up to five of those waivers in our Primary Care, Neurology and Critical Care Pulmonary practices, to name a few. We have a dedicated Paralegal with 20 years of experience who successfully processes the paperwork. She makes the process seem easy because of her knowledge and skill.
We pride ourselves on creating a workplace that values work-life balance. We collaborate with each provider to make sure that their contract conveys their goals of creating a healthy and happy work environment.

Wentworth-Douglass Hospital Outpatient Center at Portsmouth campus
The campus which includes just about 100,000sq ft of services in three buildings. Initially, the campus opened in 2016 with a walk-in primary care center and new primary care office along with satellite locations for several specialists. A second building opened in the spring 2019 with the cancer center on the first floor and several specialists on the second floor. And finally, the third (and largest) building opened in early 2020 and offers many services including lab, imaging center, women's health programs and orthopedics/sports medicine services.