Once nurses join our family, they don't leave! There is something here for everyone.
At Wentworth-Douglass Hospital, you'll hear it over and over: "We love coming to work." Maybe it's the friendly culture between nurses and physicians or the commitment to clinical excellence and patient safety. Maybe it's just something about the ocean air.
Nurses at Wentworth-Douglass feel pride in knowing they work for the Seacoast's leading medical center. Wentworth-Douglass is a not-for-profit charitable health care organization and a subsidiary of Massachusetts General Hospital. We are also a Magnet®-recognized hospital.
View Our Open Positions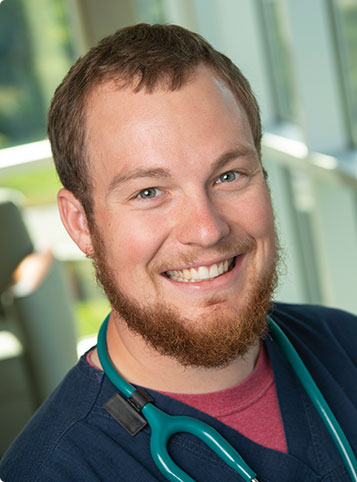 Professional Development and Recognition
There are many opportunities to grow in your career at WDH!
Our Professional Recognition Program is a career ladder designed for clinical nurses that allows them to grow and advance in their profession without having to leave the bedside. You can continue doing what you love – establishing relationships with and caring for patients – and your expertise will be recognized, professionally and financially.
Our nurses are encouraged to validate their expertise through board certification in their chosen specialty. We'll provide resources to help you achieve this goal.
Our Nursing Education, Research, and Innovation (NERI) department is here to support you as you explore educational, academic, mentorship, and career opportunities.

- NERI does offer considerable support/resources to nurses returning to the workforce and those new to acute care. We truly provide individualized orientation programs whether you are a new grad or a nurse of 30 years, regardless of your background.

WDH partners with the DAISY Foundation to recognize exceptional nursing care through the DAISY Award Program.
Quote
-WHAT OUR EMPLOYEES ARE SAYING-
"WDH offers, encourages, and supports professional growth with a strong team atmosphere. I have been encouraged to become involved in committees that promote positive change within my team. I feel I have a voice and can make a difference for the better."
Registered Nurse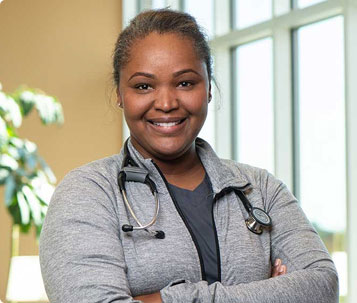 New Graduates
After logging long hours to become a nurse, it's time to start your career. We want you to feel supported every step of the way. From career development to certifications, you'll have everything you need to do your job successfully, no matter the direction it takes.
"The new grad program offered me support greater than I could ever have imagined. The integration of classroom, Simulation training, and preceptor time in the residency program allowed me to smoothly transition from four years of school to professional practice."